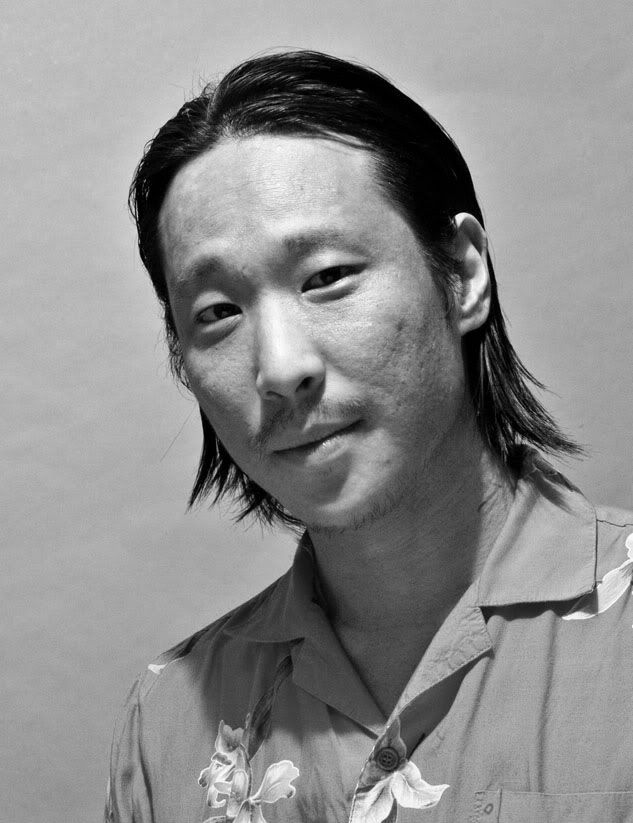 One of the hottest names in New York disco Lee Douglas arrives at Nolla on Saturday 30th. Last year's gig at the very same restaurant was excellent except of the clocks changing and losing an hour off the evening. This time no clocks needed to change and Nolla's last party ever ensure an unforgettable night.
How are you? Are you enjoying your summer in Paris?
Salut! tres bien, merci! (thats about all the French I'm capable of right now). Just got in a few days ago and have barely made it out the house. I had a long weekend in Russia as it was their Russia National Holiday which lasted until Tuesday. I showed up in Paris with a bunch of work thanks to Alexis Le Tan, but I'm looking forward to being in Paris and being the asshole from America for bit..
Do you have any festival gigs this summer? Which gigs do you prefer, a party outdoor with sunshine, or a dark DJ booth in an underground club?
I haven't managed to get myself on the festival circuit, if thats what its called. For gigs I prefer relatively small engagements, anything from twenty to a couple hundred is a good number, where you can get loose and feel like your in the crowd as much as behind the booth. I haven't done so many daytime parties to really have an opinion about them, it's been random.. Although I have had some of the best times in the morning with the sun creeping into the club.
You live in New York, do the parties over there vary from the one's in Europe?
Currently it seems they vary very much indeed, maybe New York thinks its cooler then it is..? As always the best parties are illegal, or not at a bar or hotel.. but those are few and far between. Clubs are forced to shut at 4 which is maybe another issue, but If i remember Helsinki has the same curfew, right? I don't know actually, it could be all the same and I just like complaining. That's most likely what's happening right now...
You have released music under different names and with different people. Is there any particular reason for this?
I never thought about it. But TBD is Justin Vandervolgen and myself, Stallions is me and Andrew Lovefingers. I usually release as Lee Douglas which is my name flipped. I've used Douglas Sound for some edits and things but I think that's it for monikers, other then the ones i have brewing in my to-do list. But I do like using different names for different sounding projects. I think it takes some of the egotism out of the music. I've never been one for self promotion and always feel a bit of shame when I look at my bio or see my name being hyped up on some promo thingy. I'm quite happy with it as long as the music gets to the right place, it don't need a face to go with it. I think I've been lucky enough that it has and I haven't had to throw cakes or show anyone my tits.. although that would surely work against me, but you never know, I may rip my shirt off next weekend so I won't say more...
Are you having any future projects we can wait for?
Yes, plenty, TBD was in the studio before I split town, Stallions have an album of loose ends that needs attention. I've got some solo things in the workings and I have new project which I'm not sure if it's supposed to be a secret.. but that will be a LIES release. Should be out pretty soon... There's a remix for Lauer on BIS, and a TBD Remix for Cruel Orch, that's in the pipe. The Stallions remix of the Backwoods just came out last week along with a new TBD classic edits 12" from me.
You played last year at Nolla. Any good memories from the night?
Funny you should ask! Magnus was presumptuous enough to tell me and I, being gullible enough to believe him, said that it could have been one of the best nights he's seen had it not been for (as my luck would have it!) the clocks changing and losing an hour off the evening.. Maybe I was particularly on that night just for that reason, that's sometimes how it works for me, I don't know.. But I won't say more for fear I'll jinx it, loose my records, go deaf or just plain suck for gig… I do have quite a fond memory of an enthusiastic shirtless man with an ear crushing whistle to kindly refrain from doing it so close to my ear shot while I am mixing (it was really fucking LOUD). Maybe thats why there were so many taxis outside at the end of the night.. Anyway his happy drunk face got really sad when I told him I couldn't hear anything when he whistled, I thought that was cute..
You're honored to be the last guest ever at Nolla, since it closes after your set. Does this affect anyway your choice of records?
I wasn't given the definitive til now, so I imagine it will.. Can we destroy the place when the night is over?
Finally, can you give any preview what tracks you'll be playing?
Kirjoittanut Olli Koponen / 18.06.2012